Meet the Huku Ulu, our Balance Board for kids!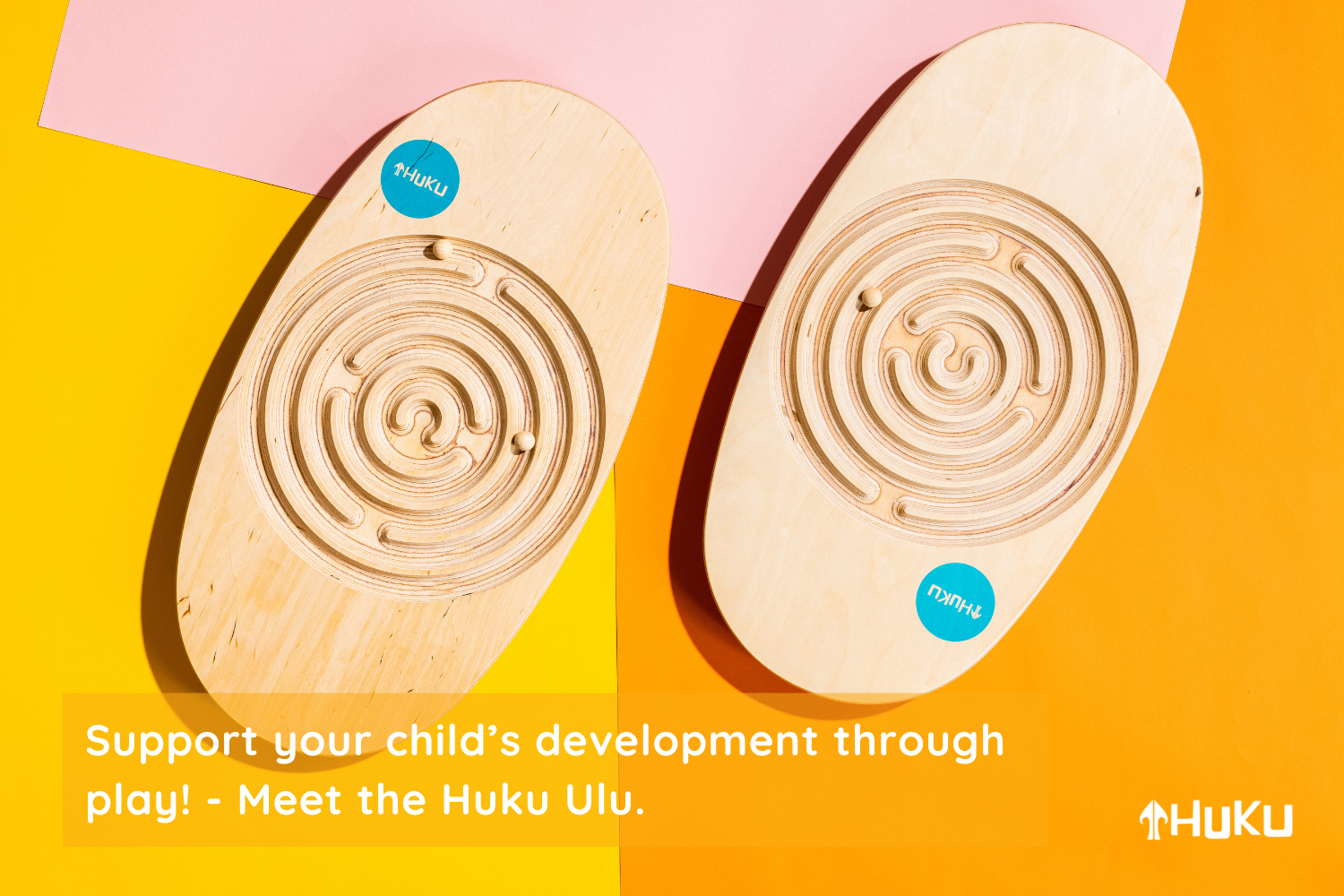 The Huku Ulu children from 6 years right up to 60+. The Ulu has a fantastic puzzle maze integrated into the deck's platform.
Not only is the Huku Ulu a fantastic game for children, but it also helps your child develop core strength, coordination, proprioception and problem-solving skills. Not only that, but the skills learned on the Ulu can be carried over into any sports your kid is involved in!
On the surface of the Ulu, there is a fun puzzle game that consists of 5 concentric circles and 5 Beechwood balls. The aim of the game is to move one of the beechwood balls from the outer circle all the way into the centre circle!
The Huku Ulu is fully portable and can be used on any flat surface. This means the kids can bring their board outdoors and have fun in nature or use it indoors when the weather is bad. Your kid can stay active no matter the weather!
Like all Huku products, the Ulu is made of the highest quality sustainable materials. Our Birch plywood is harvested from slow-grown Baltic FSC forestries. The slower the growth cycle, the stronger the wood!
The Ulu is finished to an equally high standard using our water-based lacquer to give it the perfect natural finish.
Support your child's development through play! 
---