Dyspraxia and Balance Boards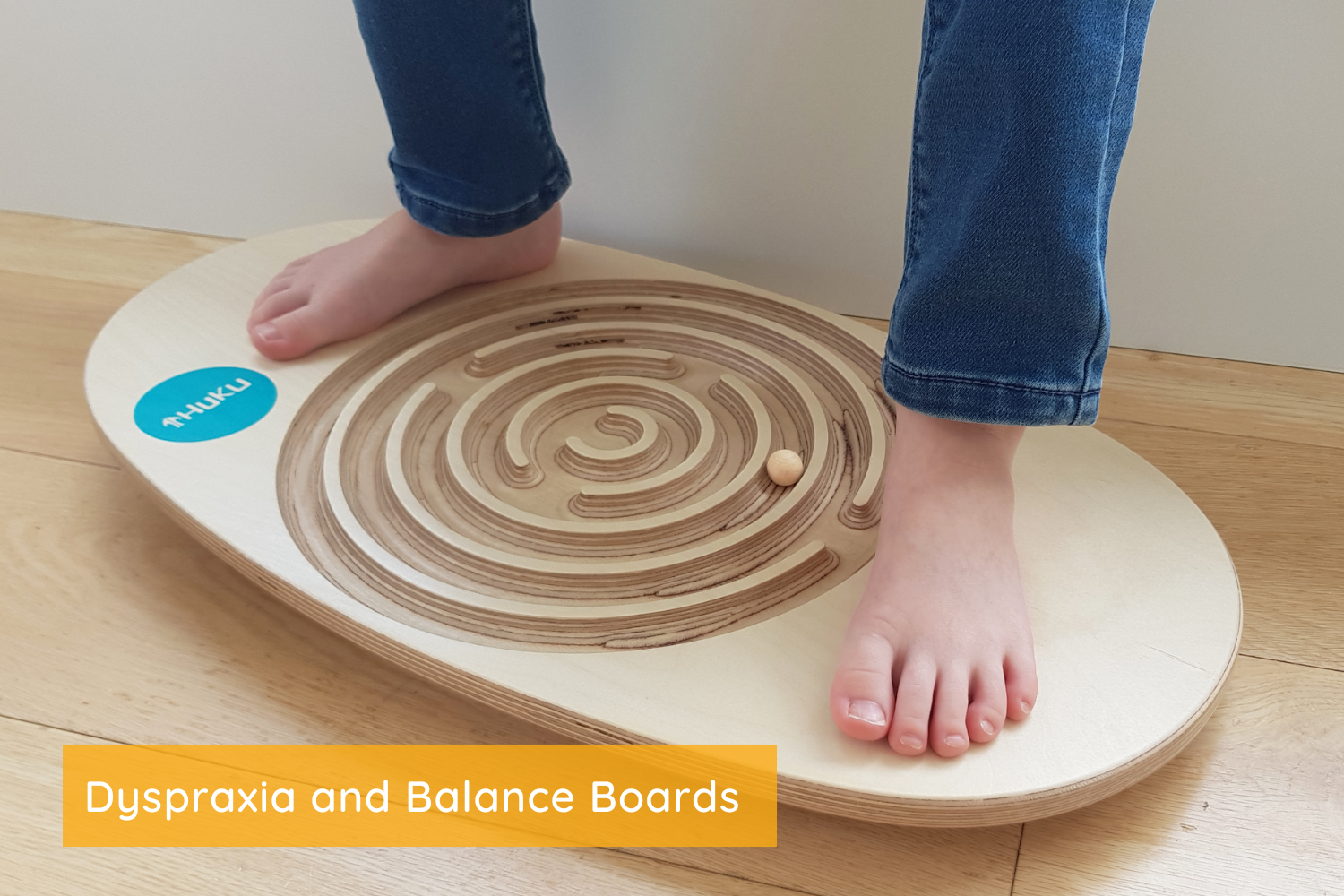 How can a Balance Board help with dyspraxia?
The Dyspraxia Foundation states that using balance boards can help children with dyspraxia. Balance Boards help to improve skills that are important for posture and sense of movement. These skills include improved core strength, coordination, and mobility. 
Proprioception is a skill that is crucial for a child's development. It allows us to sense movement and maintain the correct body position for everyday tasks such as walking. Improving proprioception is even more important for kids with dyspraxia. Impaired proprioception is a key symptom of this condition, so dyspraxic children need to spend time improving these skills.
Physiotherapists sometimes incorporate balance boards into therapy sessions when working with children with dyspraxia. We recommend consulting your physiotherapist to see if a balance board is suitable for your child.
How to use a Balance Board 
Using a balance board is simple and safe when utilised correctly. Balance Boards consist of a flat-top board with a cylinder-shaped roller at the bottom. Wobble Boards are similar but consist of a flat-top board with a built-in dome-shaped centre at the bottom. Either way, both boards require you to shift your weight and engage your core to remain stable. 
You can use a balance board on most flat non-slip surfaces. We recommend placing an exercise mat under the board for added safety. You should always ensure your child is barefoot or wearing suitable footwear when using a balance board. 
Dyspraxia/DCD Ireland recommend balance/wobble boards as a strategy to help children with dyspraxia at school. The use of a balance board helps strengthen large muscle groups used in walking, running and jumping. Other activities recommended include walking on a straight line and throwing and catching a bean bag.
The Huku Ulu
The Huku Ulu is our first balance board specifically designed for kids. It is suitable for kids aged 6 years up to 60+. The Ulu is the perfect choice for children but the whole family can get involved in the fun!
The Ulu has a built-in puzzle game on the surface of the board. The puzzle game requires you to get the wooden balls from the outer circle all the way into the centre. Combining the game with the board means your child will build problem-solving skills while improving balance, proprioception and mobility.
The Ulu is perfect for getting the family around for fun bonding time. See who can get the ball into the centre in the quickest time! Our boards are made to the highest quality standards possible. We use sustainable natural materials for all our boards. They also come with a lifetime guarantee!
Summary
According to Dyspraxia/DCD Ireland, balance boards can help some children with dyspraxia. They help improve core strength, mobility, and proprioception. Improving these skills should help with the symptoms experienced by kids with dyspraxia. The Huku Ulu is the ultimate balance board for children. It combines all the benefits of a regular balance board with a fun puzzle game!
---