The perfect Christmas gift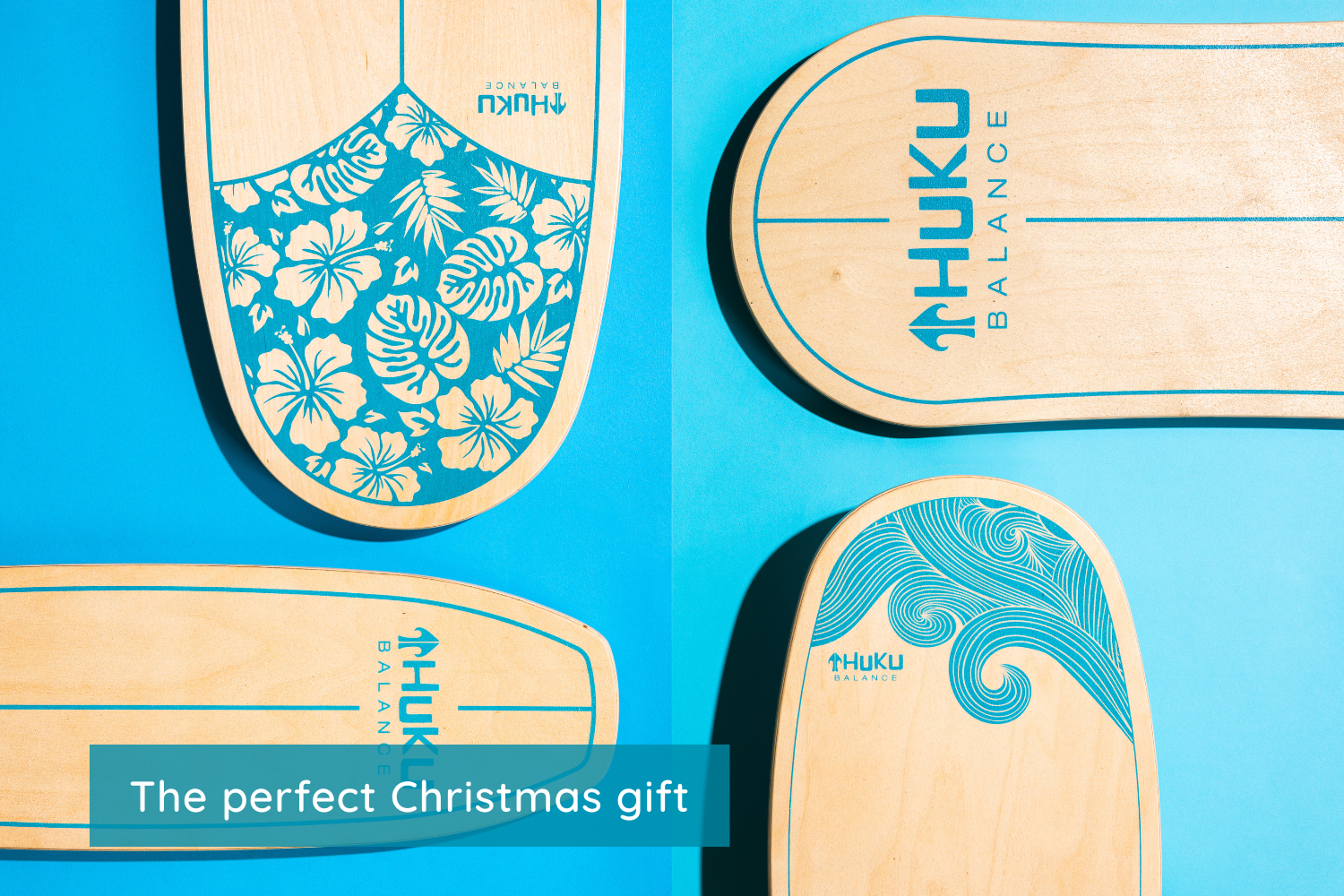 Give the gift of wellness this Christmas
It is that time of year again when we all start thinking about our Christmas shopping lists. It can often be hard to find the perfect gift. We all want to see our friends and family happy and healthy. Why not give your loved ones a product that will set them up with healthy habits for a healthy life? It is a thoughtful gesture that they are sure to appreciate! This Christmas, gift your loved ones a balance board as a token of your affection.
Fun for all the Family
Huku Balance Boards are perfect gifts for the whole family. Our balance boards will help your loved ones stay healthy while having fun! The Huku Ulu is ideal for getting family and friends around for meaningful time spent together. The integrated puzzle game will give endless hours of fun. Have a contest to see who can finish the puzzle in the fastest time! 
The Ulu is suitable for everyone aged 6+. It is a great way to keep youngsters active during winter. They can jump on their Ulu without needing to leave the comfort of their own home.
Thoughtful gifts for the elderly
Many of us often experience difficulties when it comes to figuring out what to give to our elderly loved ones. It can be frustrating and time-consuming to find a thoughtful, quality gift. Forget the socks and the candles! Show them you care by gifting them a balance board.
Balance boards are an excellent way to keep the elderly fit and active. They offer a form of low-impact exercise that does not place too much stress on the skeletal system. Older people often suffer from niggling aches and pains. A balance board helps relieve these pains by improving core strength and posture.
The Huku Lár is the most suitable board for seniors. The Lár is used by athletes and rehabilitation therapists for rehabbing injuries and preventing future injury. Always consult a doctor or physiotherapist before introducing a new exercise program/tool to the elderly.
Ideal for the special adventurer in your life
Are you struggling to figure out what to get the unique adventurer in your life this Christmas? Getting your loved one a present that is associated with their hobbies demonstrates your concern and interest in what they enjoy doing. Whether they are the outdoors type or a board sports fanatic, balance boards are an excellent option. Improving core strength, mobility, and proprioception will enhance performance in their adventurous pursuits. We suggest the Huku Corefit for beginners and the Huku Nalu for advanced practitioners of board sports. 
Easy payment options
Doing our Christmas shopping can get quite costly. We want to make things easy for our customers! Therefore, we provide numerous payment options to make your life easier this Christmas season. By utilising Klarna, we give our customers the option to pay in 3 instalments. Get some early Christmas shopping done without making a once-off payment!
Our guarantees
Huku products are made to the highest quality standards possible using sustainable materials. All Huku Balance Boards come with a lifetime guarantee, ensuring your loved ones a lifetime of fitness and fun! We offer free delivery on orders over €99 within Europe and the US.
---