Huku Balance: Taking Action for a Cleaner, Greener Sustainable Future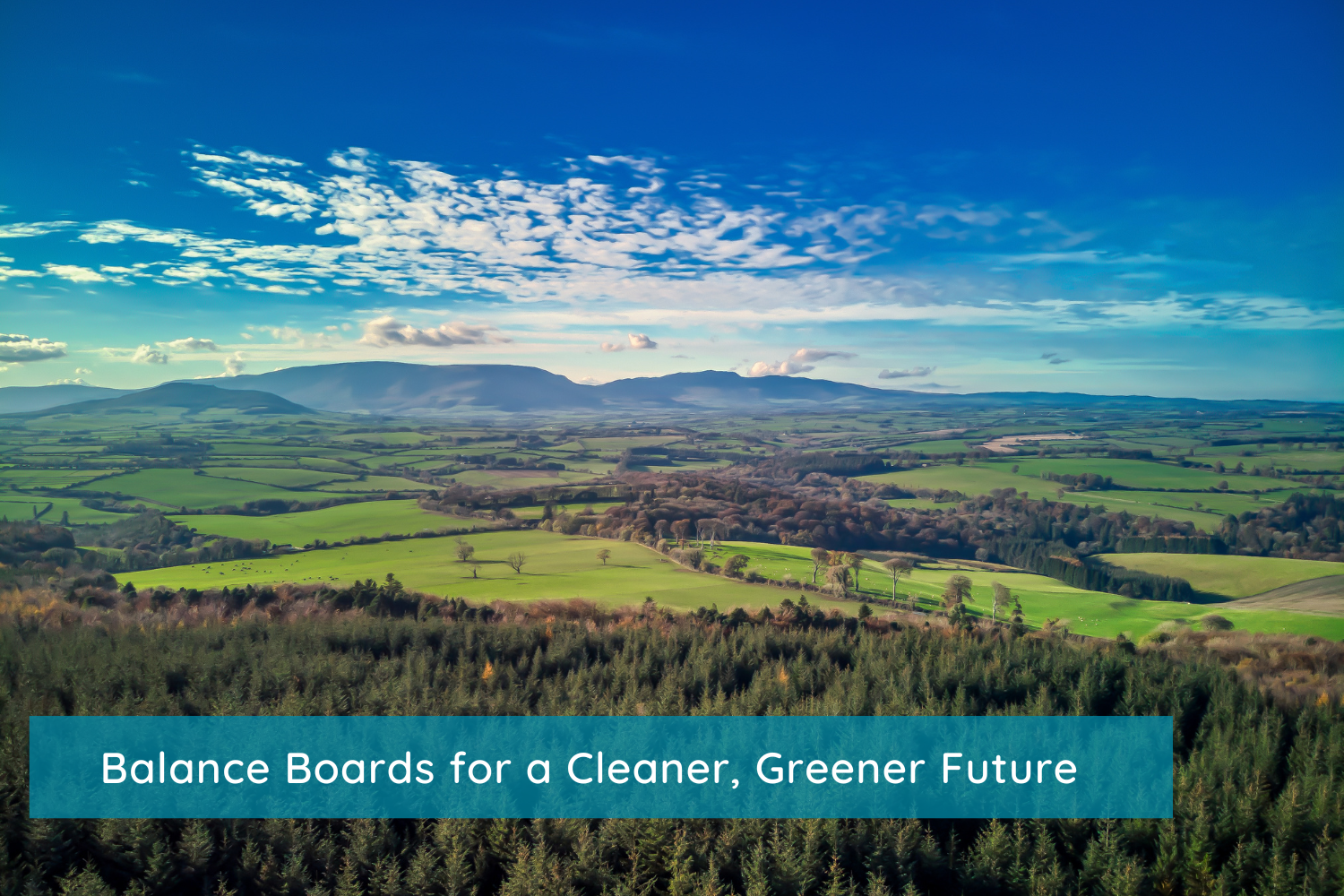 Huku Balance is taking action for a more sustainable future - our products are plastic-free and our packaging is 95% recyclable. We are thrilled to be featured in Ethy's latest guide, "Solutions to Plastic Pollution: Protecting Our Planet and Ourselves" which offers practical solutions to combat this pressing environmental issue.
Plastic pollution is undeniably one of the most pressing environmental issues of our time. With more than 2 billion tonnes of household waste generated globally each year and up to 93% of that waste ending up in oceans and landfills, it's clear that urgent action is needed to address this problem. Fortunately, there are effective solutions, and Huku Balance is proud to be a part of the movement towards a cleaner, greener future.
Reducing Plastic Pollution: The Power of Reusable Alternatives
One of the most powerful ways to combat plastic pollution is to reduce our consumption of single-use plastics. By making small changes in our daily habits and opting for reusable alternatives such as cloth bags, stainless steel water bottles, and food containers, we can significantly reduce the amount of plastic waste generated. These seemingly insignificant choices can make a tremendous difference in the long run.
A Sustainable Lifestyle Brand
Huku Balance, as a sustainable lifestyle brand, is committed to empowering individuals to make conscious choices that positively impact the environment. We believe that education is a powerful tool for change, and being featured in Ethy's guide allows us to reach a wider audience and spread awareness about the importance of reducing plastic waste.
Empowering Individuals for Positive Environmental Impact
The guide offers a wealth of valuable information for anyone looking to make a difference. It provides innovative ways to reduce plastic consumption in daily life, tips for transitioning to sustainable alternatives to single-use plastics, insights into the latest advancements in plastic recycling and upcycling, and inspiring stories of individuals and organizations making a significant impact in the fight against plastic pollution.
As one of the verified suppliers offering plastic-free products, Huku Balance is thrilled to be a part of this comprehensive guide. We are passionate about creating a cleaner, greener and healthier world for future generations, and being recognized as a brand that contributes to this cause is truly an honor.
Explore Ethy's Guides and Make a Difference Today
Ethy champions sustainable shopping and the Ethy guides highlight ethical brands. The guides are full of fascinating and practical tips on how you can make positive changes in order to lead a more sustainable lifestyle.
So check out the Solutions to Plastic Pollution guide and explore the practical solutions it offers.
We encourage you to share this guide with your network and help us spread the word. Together, we can make a positive impact and create a sustainable future. By choosing reusable alternatives and supporting brands like Huku Balance, we can all play a part in reducing plastic pollution and protecting our planet.
Join us in this important journey towards sustainability. Let's make a difference today for a better tomorrow.
---