Get to know our Brand Ambassador Eli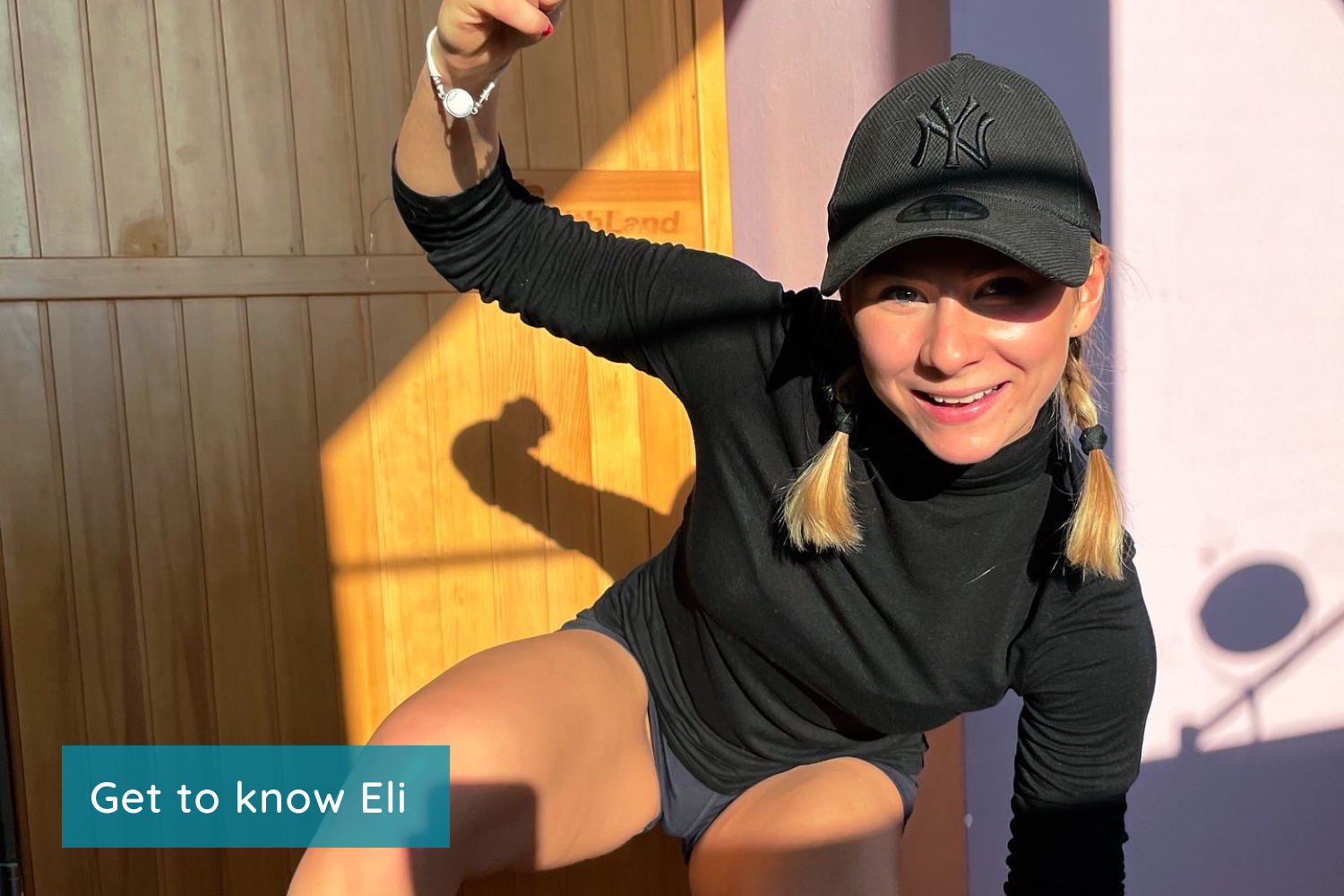 About me
Hello, I'm Eli from the Czech Republic. I grew up there, but I usually spend only a few months a year there because I travel so often. Therefore, I don't really have a base I could call home right now! My home is wherever the wind is blowing. Of course, though, I always return to the Czech Republic when I have time! 
Kitesurfing is my passion. It takes me across the world, travelling and looking for new locations with strong winds! I used to compete in fitness before starting kitesurfing, and I still enjoy going to the gym. My gym sessions are now mostly concentrated on off-water training and personal enjoyment. I love to surfskate and snowboard in the winter, which keeps my skills sharp for the kiteboarding season! I am hoping to host my first kite camps next year too.
I am currently working on lots of different projects. Marketing and social media management are my main areas of work. My personal Instagram account is continually expanding. I also manage Instagram profiles for other companies. My projects are constantly changing, and I'm always willing to explore new and exciting options. I am still trying to figure out how to keep a healthy balance! 
My Huku journey 
I tried a Huku for the first time a few years ago in my friend's gym. He had purchased some Huku boards for his gym. When I came to visit, I tried out the Huku Nalu. He couldn't get me off it! I had never seen a balance board like this before. It was something new and exciting. I spent 2 hours practising on it!
I love Huku Boards as they always offer new challenges. I'm currently attempting a 360-degree turn, but I am still not there yet. There are so many options for training your core on Huku Boards with varying difficulties. 
I usually go
kitesurfing every day when it is windy.
Huku Boards
are particularly
useful on days when there is little wind.
I can't get out on the water but
I can jump on my

Huku

and sharpen my skills. 
---